Treating sick and injured pets with diagnostics.
At Wright's Corners Animal Care Center, our goal is keeping your pet happy and healthy. Thanks to modern diagnostics and our on-site laboratory, we're able to do just that for sick and injured pets.
We are able to perform many diagnostic tests quickly and efficiently in it. We can do many simple tests but are also able to offer some more complex ones, too! We are able to run heartworm tests, leukemia and FIV tests, and full blood work for those who are interested in it. There are also many other tests we offer our patients.
The best part of being able to run laboratory tests in our hospital is that we can diagnose your pets much sooner than if we had to send the blood work out to another laboratory. Whenever your pets are not feeling well, we can offer you results and a diagnosis in minutes instead of making you wait a day (or more) for the results.
Knowing what is wrong with your pets quickly allows us to start treatment sooner so they can get back to normal as soon as possible. We will do everything we can to make your pets as comfortable as possible. We pride ourselves on helping pets as fast as possible!
Learn more about our diagnostic services here: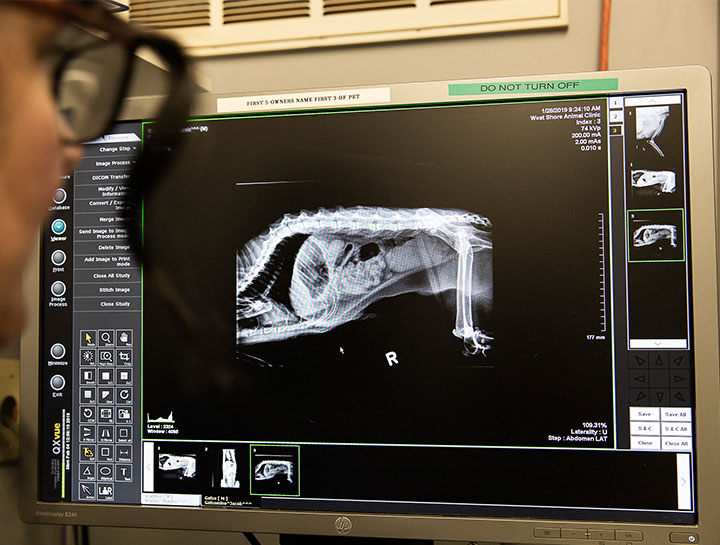 Digital x-rays assist in diagnosing illness & injury.
Diagnose and treat skin conditions.
Ensure your dog's hips are healthy